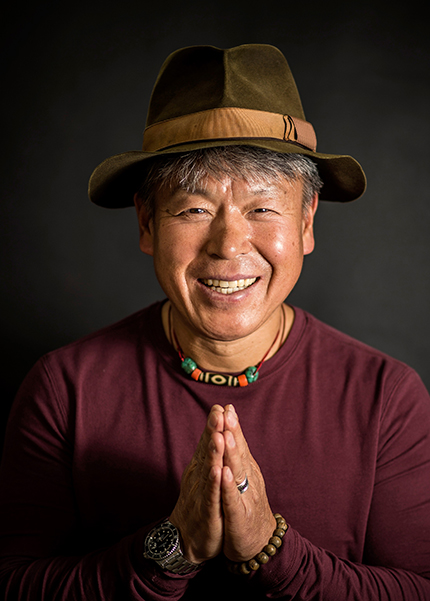 UMFF Festival Director
BAE Chang-ho
This past January, I had the chance to visit Nepal for a week with Lee In-jung, president of the Union of Asian Alpine Associations. We were able to visit the International Mountain Museum in Pokhara, and take a solemn moment to see the photos and records of the Korean climbers who have reached the top of the Himalayas, including the late Park Young-seok.

Waking up in Pokhara, I could see the golden glow atop the Annapurna peaks shining like an open jewelry box. As I looked upon the tall, lofty mountain, I thought about our mountains. While the Himalayan peaks can only be scaled by professional climbers, the Korean mountains are friendly to everyone.

As we hold our 5th film festival, 'One More Step' has become our slogan. Something that always surprised me during my hikes up the mountains around Seoul is that even the tallest mountains were soon conquered when I took one step at a time. I believe that our lives are like these hikes. They all begin with one step, and each step, despite all difficulties, will bring us closer to bearing fruit. Thank you to all the Ulju residents, film lovers, filmmakers, and mountaineers who have visited this year's Ulju Mountain Film Festival. Share with me the mountaineer spirit of overcoming fear through our festival.